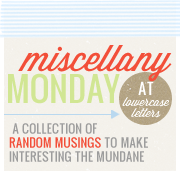 We've been trying to step it up and be more committed to working out. Enough with the excuses we are trying to go at least 3-4 times a week. This week so far we have gone today and we will probably go tomorrow to. I am trying to do more weight lifting. My le
gs are super strong but I need to build up my back and arms. For cardio I love the spinning bike. This year I would like to get the courage to use the spinning bike in a spinning class and not just go in there when the class is over.
2) Carbs
Well we are also trying an experiment of seeing how much carbs we consume. Justin has been recording his carbs and calories and what not starting today. Since Weight Watchers counts carbs now I don't really need to do anything special except stick to my points for the day. I'd like to lose at least 5 more pounds before the big trip in May. Fingers crossed!
3) Spring
Oh how I wish Spring would hurry up and get here. Now I know yesterday was the first day of spring, but I am no dummy and I know that in Illinois spring is not determined by the calendar. I still remember the year that it was mid April and snowed. I have revolted against winter already and packed my sweaters and warm clothes weeks ago. I have also sucked it up and started wearing my spring dresses. Hey it is warm in the office and I only need to brave the cold for 5 minutes to the car. Here is just one of the cute new spring dresses I got and a few I want.
New Dress from New York and Co








Like this Elle one from Kohls
Like this one from Kohls
This one from Kohls too
This dress I bought at White House Black Market outlet for our trip to Mexico. The only difference is mine has a gray top instead of the pink.